During the first months of the Pandemic I bought a small tabletop CNC machine from Switzerland (read: China). It has a working area of 60x40cm and work very well for wood and other softer materials.
I've added some things to it, a vacuum-shoe for example.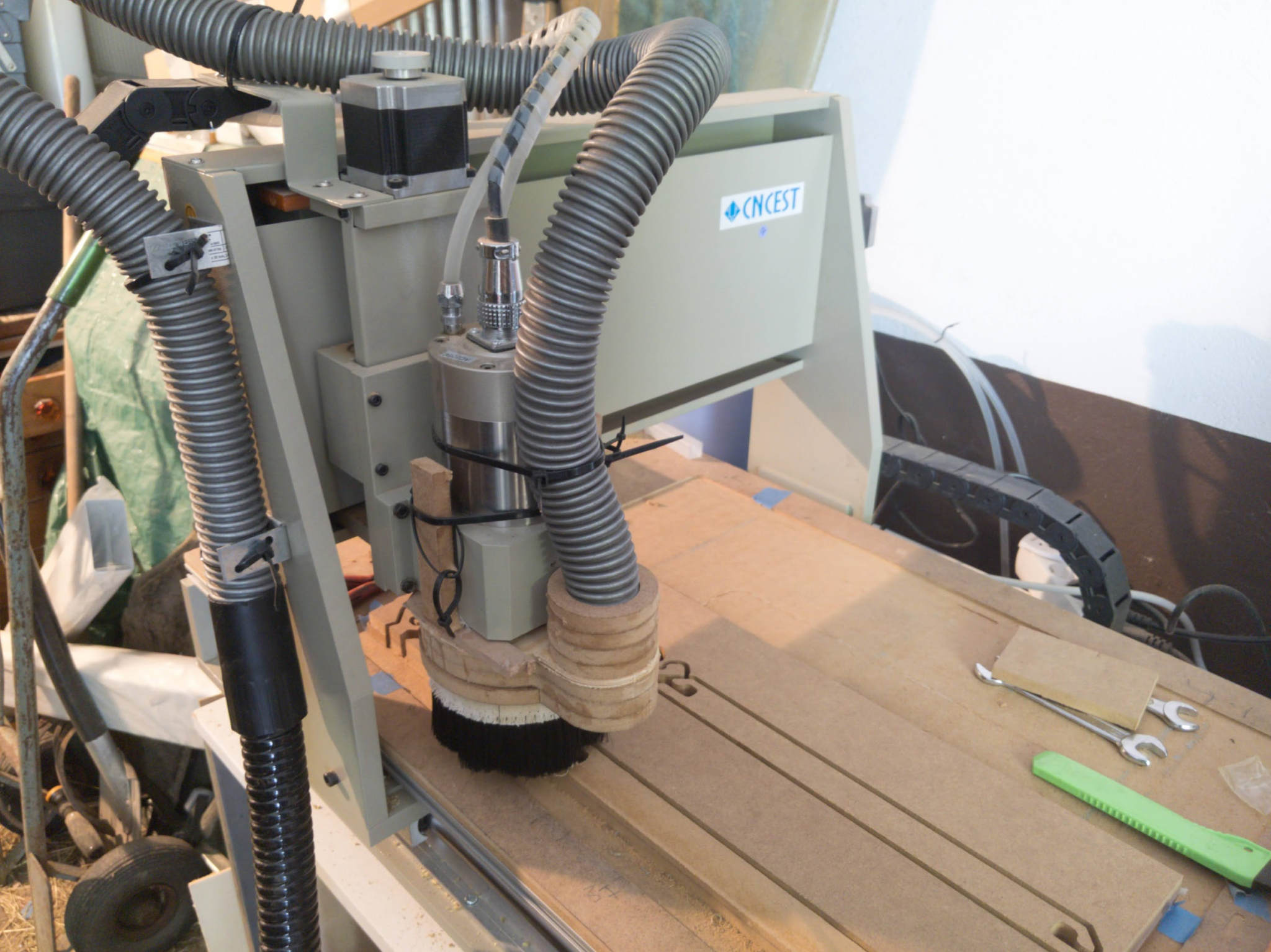 I've used it to make several prototypes of keyboard cases in wood. I've used oak, birch, pinewood, MDF and plywood. It's fun to design something in the computer and a short while later have it as a physical object.
One idea I explored was to create small engraved plaques, didn't have any real purpose more than I wanted to try out and learn how to engrave with the CNC and test different materials.
Here are a some of the creations